Our Approach
When you learn that you have a long-term health problem, one of the most important ways you can manage your condition is by taking your medicine as directed by your doctor, pharmacist, or other health care professional. This is also known as medication adherence. We want to simplify that process for you.
Our Team
Our pharmacists have unique expertise in medication management allowing us to create highly effective solutions for complex patients and their health care providers.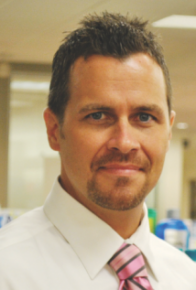 PHARMACY MANAGER, OWNER
Steve Adkins, Pharm.D. Steve Adkins is the owner of Health Park Pharmacy.  He has a Bachelor's Degree in Biology & a Doctorate of Pharmacy from Campbell University. He instructs students  from three different pharmacy schools & uses this as an opportunity to share his passion with  others. He has been published in a number of national journals including America's Pharmacist & Pharmacy Times. He has also spoken multiple times at The National Community Pharmacist's  Association (NCPA) Annual Meeting. Steve also serves on The National Council on Prescription  Drug Programs (NCDPD), the Retail Advisory Board at North Carolina Mutual Drug & is the winner  of National Community Pharmacists Association's Outstanding Adherence Practitioner Award. He has a passion for serving others & has found education to be his most important tool. This  passion started with his first job at an independently owned pharmacy in his hometown of  Danville, Virginia. At the age of 16, he started doing deliveries for this pharmacy & later became a  pharmacy technician. He felt the impact this small business had on his community & saw first   hand the need for a more hands on approach to patient care-which led to his implementation of  Simplify My Meds at Health Park Pharmacy in 2007. Now, Health Park Pharmacy has approximately 1200 patients enrolled in this program. He moved to the Raleigh area in 2001 and since then has provided one-on-one advice to each of his patients to improve their health. He has done this by working with doctors to provide the best plan for each individual. His goal as a pharmacist is to educate & empower patients in order to improve their health. Steve is married. He & his wife Vanessa have two children. His interests include spending time with his family, weight training, swimming, hunting, jogging, rock climbing, wakeboarding, and snowboarding.
DIRECTOR OF PHARMACY OPERATIONS
Jennifer Pippin, RPh Jennifer Pippin, pharmacist, has been with Health Park Pharmacy since 2010.  She has a B.S. in biochemistry from NC State University, and a BS in pharmacy from the University of North Carolina at Chapel Hill.  Past work experience includes inpatient pharmacy at Pitt County Memorial Hospital in Greenville, NC, pharmaceutical sales with SmithKline Beecham Pharmaceuticals, as well as community pharmacy with CVS, Kerr Drugs, and Kroger Pharmacy, but she has truly found her home at HPP.  Jennifer has been a Certified Immunization Pharmacist since 2009.  Jennifer, her husband Joey, and their two teenage daughters live in Wake Forest.  She enjoys spending time at the beach, traveling, and being with her daughters and supporting them in their dance activities.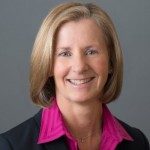 DIRECTOR OF CLINICAL OPERATIONS
Diann Sutherland, MSc, RPh Diann Sutherland, Pharmacist,  joined the staff of Health Park Pharmacy in 2012. She completed her Pharmacy training in Canada which included a Bachelor of Science in Pharmacy, a Master of Science in Clinical Pharmacy and a Residency in Hospital Pharmacy Practice. Past work experience includes Managing Clinical Pharmacy Services at three Canadian hospitals in addition to teaching Pharmacy students. After living Internationally for a number of years, Diann and her husband Hugh recently moved to NC where she completed licensure requirements. Diann is certified as Immunization Pharmacist and will be providing vaccinations at Hpp and is a Certified Diabetes Educator. Diann, and Hugh live in Raleigh and have three children attending school and working in Vancouver and Victoria, Canada. Diann enjoys competing in triathlons, water skiing, snowboarding and skiing.